›
Hotel Renovations

Banyan Tree Phuket is undergoing major renovations.
As of 31st October, there will be new Wellbeing and Serenity luxury villas.
In addition, the Lagoon Deck has just been newly updated featuring 454 sqm of event space with magnificent floor to ceiling windows, opened on May 1st and is now ready to welcome the most exquisite events.
---
Devasom Resort Khao Lak opened a new Spa!
Read more about Devasom's Wellness programme
here
---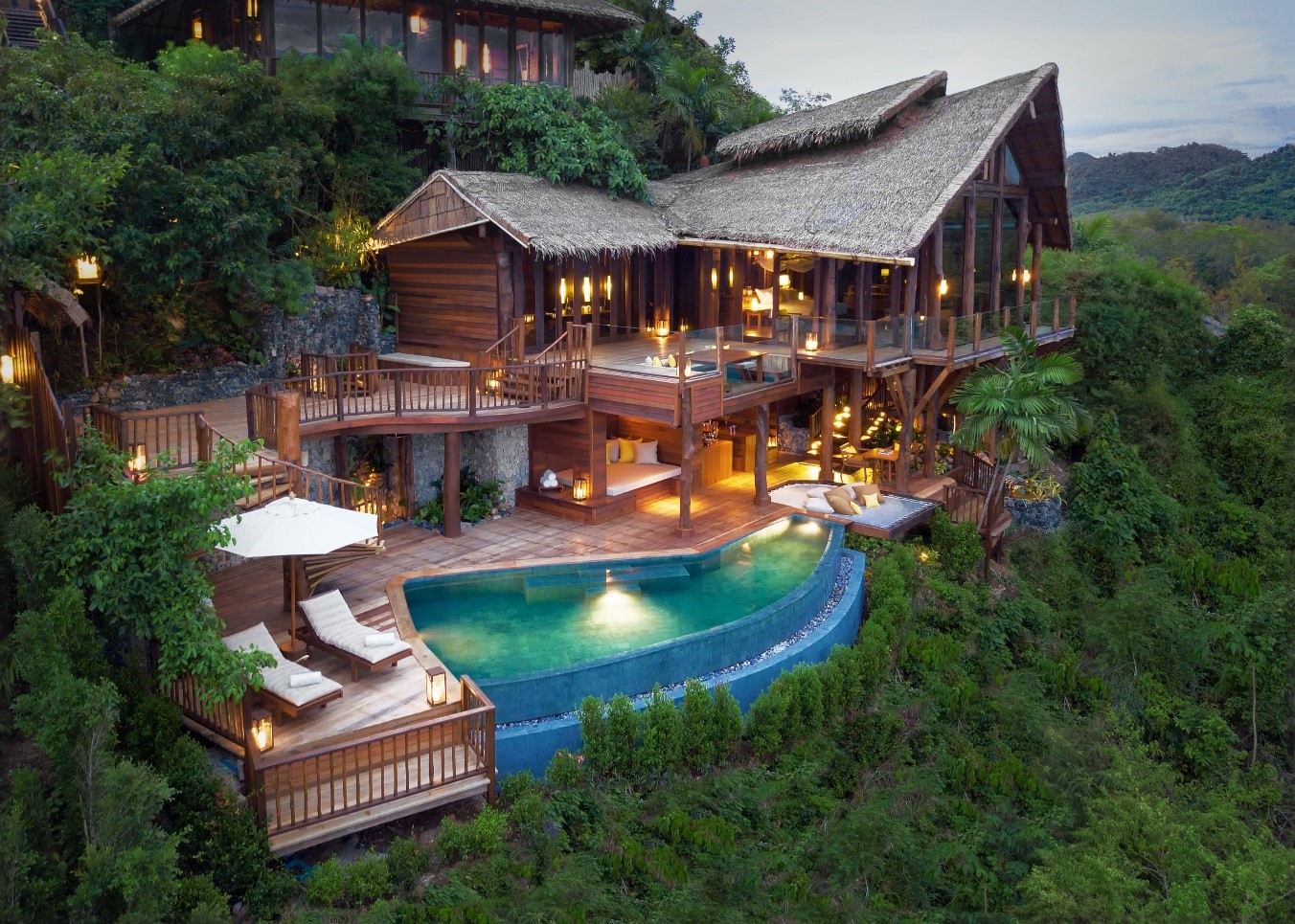 Six Senses Yao Noi relaunches The View, a newly revamped premium one-bedroom villa
Ideal for couples, especially honeymooners and those celebrating a special occasion, it provides an abode of comfort, exclusivity and space with a touch of fun and quirky elements.
---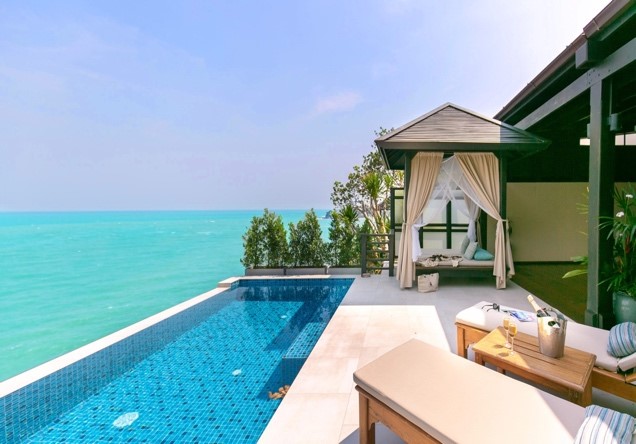 Upgraded Pool and Seafront Pool Villas at Tongsai Bay Koh Samui
The Tongsai Bay is proud to be the first five-star green hotel on Koh Samui, as owner Khun Gob–Thanakorn Hoontrakul explains: "At The Tongsai Bay trees are not felled, no insecticides or chemical fertilisers are used and humans are kind to animals. In keeping with this respect for nature, when we decided to add new swimming pools to our existing villas, we adapted existing structures so as to cause the least disturbance to the natural environment."
This family-owned hotel works hard to protect and preserve the environment and while the newly upgraded Pool and Seafront Pool Villas retain the authentic and elegant features the resort is known for, with rich, dark wood complementing crisp, white linen, they also blend in harmoniously with its spectacular surroundings.
---
Amari Vogue Krabi, November 2019
Amari Vogue Krabi is undergoing a major transformation aimed at enhancing guest experience. Following its reopening in November 2019, the hotel looks forward to showcasing exciting upgrades and improvements.
Guests can look forward to a full enhancement of the grounds, public areas, facilities, guest rooms and suites to achieve a contemporary and updated interpretation of the signature Thai Lanna-style architecture, landscaping and interiors. The updated design of the hotel will be inspired by the four key elements of Krabi - sunsets, boats, forests and ocean.
All guest rooms will be transformed with the addition of contemporary custom furniture and fittings and updated technology to complement Amari's signature teak details, panelling and artwork. The hotel is also introducing seven new rooms, as well as four new two-bedroom pool villas. A new ocean-side restaurant and a tapas lounge will increase Amari Vogue's culinary options and an all-new Breeze Spa will enhance treatment offerings. The hotel is also opening a new Voyager Lounge which will offer a comfortable air-conditioned cool-off area.
Guests will be pleased to hear that Amari's much-loved original art, murals, elephant sculptures and water features will be preserved, with the addition of new specially-commissioned artwork to complement the original collection.
For more information please visit
www.amari.com
---
Chiva Som, October 2019
A NEW ERA OF WELLNESS BECKONS: WORLD-RENOWNED HEALTH RESORT, CHIVA-SOM, TO EMBARK ON FOURTH AND FINAL STAGE OF RENOVATIONS
Chiva- Som International Health Resort has announced the fourth and final stage of its renovation programme, from 1st May to 31st October of this year. The resort, which reopened on 1st November 2018, has already revealed the results of the first three stages of works, which comprised a complete overhaul of all the accommodation and many of the facilities. This long-awaited fourth stage will see enhancements to the Health & Wellness areas, including all spa facilities and treatment suites, the Bathing Pavilion, Niranlada Medi-Spa, and the resort's seaside restaurant, the Taste of Siam.
The work will complete the 'top-to-toe' renovation of this highly respected resort, its first in 24 years of operation.
---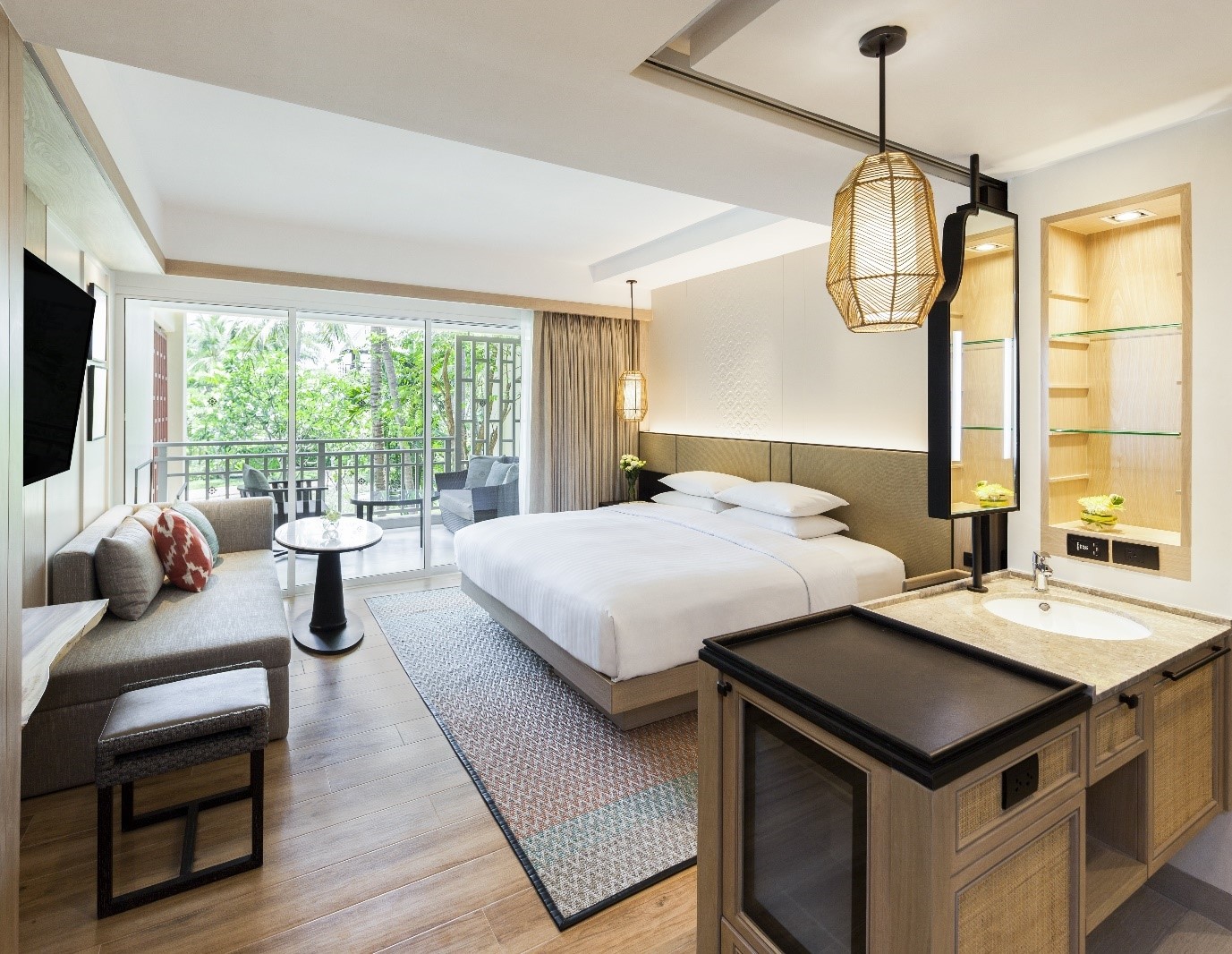 Hyatt Regency Hua Hin renovations, September 2019
Hyatt Regency Hua Hin has embarked on a journey of transformation in an extensive renovation project across its 130 guestrooms and public areas, including the main swimming pool and two restaurants, You & Mee Restaurant and Figs Restaurant.
Renovation work begins in early May 2019 and is expected to be completed by the end of September 2019.
---
Banyan Tree Phuket introduces spacious new event venue, May 2019
As the iconic Banyan Tree Phuket resort celebrates its 25th anniversary, it is proud to announce the May 2019 grand opening of its newly renovated and reimagined event venue, The Lagoon Deck. Featuring 454 sqm of event space with magnificent floor to ceiling windows, The Lagoon Deck offers breathtaking 180° views overlooking the resort's main lagoon and lush, green surroundings.
Banyan Tree Phuket's newest and largest event space is specially equipped for sophisticated celebrations with up to 500 guests, glamorous dinners for up to 300 guests, and prestigious corporate meetings for up to 220 guests. From sunset cocktails on the deck, to an idyllic ceremony overlooking the lagoon, to a formal meeting in a resort setting, The Lagoon Deck provides the ideal canvas for creative event planners to arrange marvelous soirées. The venue is also capable of hosting intimate Board of Directors retreats to large corporate incentive groups to exquisite Indian weddings.
---

Amari Pattaya, Q1 2019
Following a recent renovation, the hotel now offers a new premium all-suites Amari wing on the location where the Garden Wing of Amari Pattaya once stood. In addition, the 20-storey Amari Pattaya Ocean Tower and surrounding facilities have undergone an extensive refurbishment and it now offers 297 guest rooms and suites. Interiors are refreshingly contemporary with accents from local orchids and heritage textiles to complement the resort's lush garden setting. Every room and suite is fitted with an oversized bathroom with deep-soaking tub, double vanities, separate shower and WC enclosures, and a private balcony.
The Amari Suites, tucked away in an exclusive building surrounded by lush landscaping, offers a collection of 49 one and two bedroom suites, perfect for families and friends travelling together. Designed to evoke the vintage charm of traditional Thai homes, each suite is a contemporary interpretation of classic teak panels inspired by heritage residences, accented by modern local art. All suites offer ocean views, dedicated living and dining space as well as oversized furnished balconies.
www.amari.com
---