›
Activities

Hire a Private Island in Thailand!
Cape Fahn is offering the once in a lifetime experience of hiring their private islands for groups, whether it be family celebrations, weddings or corporate events.
The two little islands, where the Cape Fahn Hotel is situated, are set just of the Northern Eastern coast of Koh Samui. The 5 star hotel features 22 villas, all with individual pools.
The entirety of the property can be secured for as little as 620,000++ THB per night which includes the following benefits:
Serviced accommodation of the 22 independent pool villas plus the luxurious
accommodation at Fahn Noi Villa.
A credit of 80,000 THB per day for food and drink.
Complimentary return trip to the airport
Daily buffet breakfast
A one-day voyage on the Fahn Maiden Yacht for up to 12 guests
This offer is available until 31 December 2019.
The Hotel reserves the right to change terms & conditions without prior notice.
For more information or reservations, please contact tel. 02 253 3791-7,
email: enquiries@capekantaryhotels.com or visit their website at
www.capefahnhotel.com
.
---

Anantara Hotels Announces Dates for 2020 King's Cup Elephant Boat Race & River Festival
The spirit and energy of boat racing returns to Bangkok with the announcement of the second annual King's Cup Elephant Boat Race and River Festival, taking place on the banks of the mighty Chao Phraya River next to Anantara Riverside Bangkok Resort.
From 28 th February to 1 st March 2020, guests including sports enthusiasts, families and socialites, will flock from far and wide to enjoy the fun filled three-day charitable event, and soak up the adrenaline filled atmosphere.
4 teams will paddle specially designed boats decorated with artistic elephant themed sculptures with tails inspired by traditional Thai fish motifs.
All proceeds from ticket sales will be donated to elephant related projects throughout Thailand whilst also generating awareness to benefit the future of the Asian elephant.
Visit
here
for more information.
---
Glide alongside whale sharks and manta rays with Pimalai Resort & Spa's new scuba diving programme
Inviting guests to discover the magnificent marine life of the Andaman sea this November, Pimalai Resort and Spa has launched a thrilling new scuba diving programme where guests of the resort are able to get closer to nature and join the graceful giant of the ocean, the whale shark in its natural habitat. With the ability to grow up to 15 metres long and weigh over 40 tons - making it the largest fish that lives in the world – this unique coastal area is one of the first to welcome the whale shark each dive season, claiming the most frequent sightings throughout South East Asia.
Visit Pimalai Resort and Spa website
here
---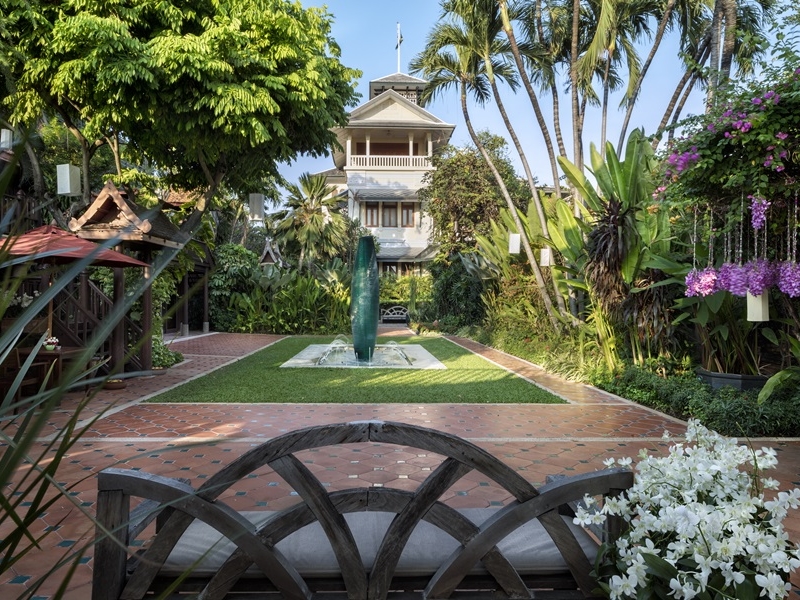 Exo's New Tour – The Royal Villa and A Royal Treasure Collection

Take a peek into Thai royal life on an exclusive day trip with visits to the private Prince Chakrabongse's Italian-style villa and Queen Sirikit Textile Museum. Indulge in a Royal Thai meal overlooking the beautiful Temple of Dawn and learn all about the stories behind royal textile treasures.
www.exotravel.com/daytrips/thailand/the-royal-villa-a-royal-treasure-collection/
---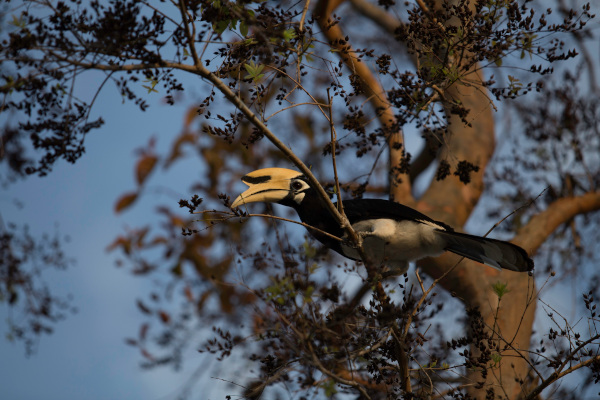 Hornbill Homes on Koh Yao Noi
At Cape Kudu Hotel on the charming little island of Koh Yao Noi, they have instigated a programme of installing homes for the fascinating hornbills in order to expand their habitat and thereby strengthen the population and increase their numbers in the region.
Hotel's website:
www.capekuduhotel.com/
INFORMATION ABOUT HORNBILL:
The Hornbill is a spectacular bird whose bright yellow bill is almost as big as the black feathered body. They have been brightening the forests and skies of Koh Yao Noi for thousands of years. Now, with the approach of the modern world on this lovely little island, the Hornbills are facing threats of destruction of their habitat and intrusion from human activity. At Cape Kudu Hotel we are aware of our luck in sharing the island with these fascinating birds; we even named our restaurant after them. We are also aware of our responsibility in preserving the natural world that surrounds us and we encourage our guests to observe without disturbing them. We have introduced a programme of installing specially designed nesting boxes at selected points around the forest to encourage the population to increase and strengthen and we are delighted to report that the birds are already moving in. The Hornbill are happy to share this island with us but we are duty bound to respect their home.
---
Blue Tree Phuket Water Park, Phuket
Due to open 2019 (date TBC)
Phuket is getting a new aqua park. The US$40 million Blue Tree Phuket water park is scheduled to open in 2019 and is billing itself as the island's first international-standard, integrated water park and family entertainment centre. Set around the signature Blue Tree Lagoon, it will feature retail and dining outlets, a waterpark, a beach club, and health and fitness facilities.
---