›
Competitions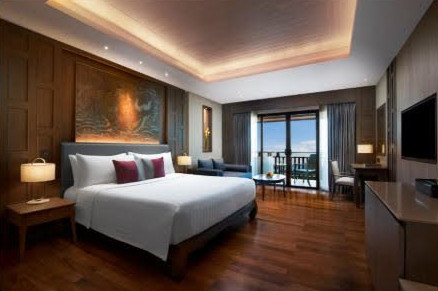 Celebrate Intimate Moments Like No Other at the All-New Amari Vogue Krabi
Fresh from an extensive renovation, the resort invites travellers to indulge in boutique charm while basking in the tranquillity of the iconic Andaman coastline.
With its trademark karst formations hanging over idyllic white-sand beaches and crystal-clear turquoise waters, it is no wonder Krabi is home to some of the most spectacular beaches in the world. Tucked away in a tropical garden on the tranquil Tub Kaek beach overlooking the Andaman Sea, the newly renovated Amari Vogue Krabi is ready to welcome travellers looking to create and celebrate intimate moments at a quiet, peaceful beachfront resort with easy access to other gems in Krabi.
All of the attributes and offerings, together with personalised attention and boutique charm, make Amari Vogue Krabi an excellent choice for a wide range of vacations - from multi-generational family trips to couples' getaways, from honeymoons and leisure escapes. The resort looks forward to helping every guest celebrate intimate moments and create remarkable memories that will last a lifetime.
www.amari.com/vogue